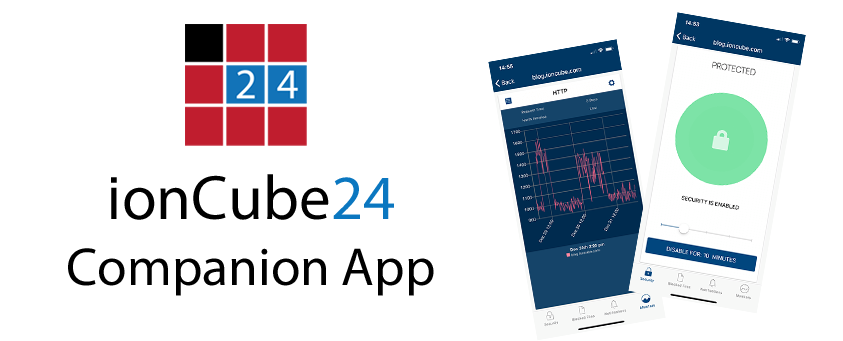 The latest update for the ionCube24 Companion App is now available where you can manage your ionCube24 account from the palm of your hand, controlling blocking of malware, receiving alerts of PHP errors, and monitoring your website. This update improves app usability giving you a better overview of the state of domains setup on your account. You can now check to see if a domain is setup, whether any files are blocked for that domain and also if you have unread notifications all from the overview directly from the initial logged in view.
ionCube24 is a great all in one solution for website security and monitoring, and with the app you can manage these tools wherever you are, always having peace of mind knowing when your website has problems instantly so you can act fast.
Start your free trial today!
ionCube24 App – Dashboard Overview Update